CERTIFICATION CLASSES
We employ Full-Time American Red Cross Certified Lifeguard Instructors to ensure that all employees meet our certification standards through our classes. Our employees will provide you with the skills and knowledge you need to not only prevent and respond to aquatic emergencies, but be comfortable in those real-life situations.
Requirements:
Must be at least 15 years old
Swim 300 yards without resting or stopping
Swim 20 yard 10-pound brick swim and carry it on your back
Tread water for two minutes without using arms
Attendance is mandatory at all days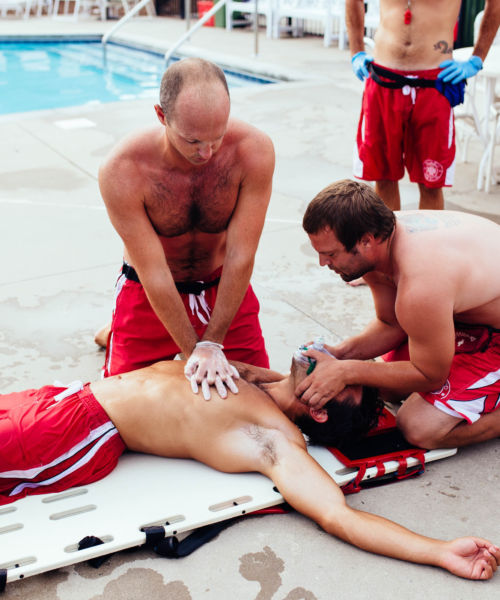 Days and Times:
Fridays: 4:00 PM to 8:00 PM
Saturdays: 9:00 AM to 4:00 PM
Sundays: 9:00 AM to 4:00 PM
Location:
Huntersville Family Fitness and Aquatics (HFFA)
11725 Verhoeff Dr.
Huntersville, NC 28078
Course Dates:
Each course will have (1) instructor and (8-10) students.
September 20-22
October 4-6
October 18-20
November 8-10
November 22-24
December 6-7
December 20-22
Classes are $175.00 | Please contact us if you have any questions!
There are no recertification courses available at this time. Please contact the office for information on upcoming courses.